Squarespace Not Worth the Savings for Most Businesses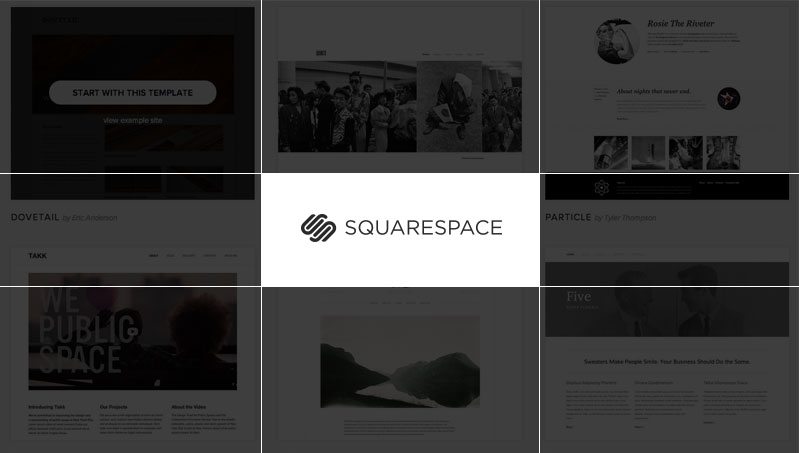 Note: This post was published on October 13, 2012. Since then, Squarespace has updated their platform and we are currently working on an update that reviews their new features.
Some small businesses looking at their options for a new web presence have lately been reading up on Squarespace,  service which provides website templates and web hosting for a low monthly charge. Squarespace is almost specifically built to help artists and bloggers create quick and functional small sites.  Chris Coyier sums it up best in his review on CSS Tricks:
"This template will work great for your cousin's wife's friend who is like this really great actress and just needs a simple site for herself."
Content Management
The level of content you can add is limited and depends on the template or theme. Most templates have only one drop down level, which severely limits your ability to keep a clean navigation and concise pages. You select from a variety of templates in an interface that will look familiar to anyone who has used a pre-formatted WordPress or Tumblr blog. The user interface for making edits is decent and intuitive after a small learning curve. Squarespace gives a lot of control over site content, and can be easily operated by users who don't know anything about code or even a CMS like WordPress. For someone looking to build a personal site or a creative portfolio, these sites will be a comfortable fit.
Blog Integration
The blogging feature functions nicely, but it is self contained. At the moment themes don't have the flexibility to add blog elements anywhere in the website.
Template Customization
A recent beta release gives the technically gifted more control over the backend code, though this is something the average business owner will not feel comfortable with. So paying a professional to come on board and assist in customization will land you in that hourly rate situation you joined Squarespace to avoid.
Design Interface
As far as appearance goes, the layouts and designs look slick on all the portfolio sites that Squarespace displays, but you need to keep in mind what those sites are vs. what YOUR site needs to be. These look trendy and artistic, but that's not the right look for the majority of businesses. A Squarespace site might be perfect for a musician or artist, but for a law firm or a manufacturing company, it simply will not provide the right appearance, functionality or security features. Integrated e-commerce is also not yet available, although you can embed HTML code for a third party payment service like Google Checkout, Shopify etc. in a "Code Block" section. If you are serious about selling online, you are better off trusting your site to a design/development company that can build a site-integrated shopping cart into your website.
Vital Offers Time Tested Custom Solutions
We offer a robust flexible service with our tools and with the time tested practice of hand coding. It's time consuming for a reason. As a web design and development agency, we are able to execute anything.  Templates, on the other hand, are just that.
Squarespace is appealing to someone on a very tight budget, particularly for creatives who will find lots to like about Squarespace's minimalist, artsy template designs. However, if you are looking for a site to professionally represent your business that will offer advanced functionality, drive quality sales leads and ultimately grow your business, you are better off trusting your site to experts. There are few shortcuts in web design and development,  and the fact is you get what you pay for.
Ready to take your business online? Or is it time to get serious website lead generation? We can help. Talk to us today.