Vitalian | Multiple Marketing Budgets & Treasure Hunts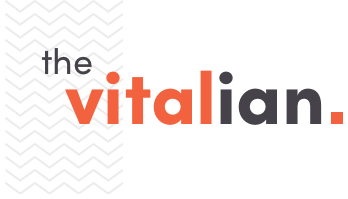 Director of Digital Marketing Chris Getman drops some knowledge about getting more bang for your marketing buck.
Maximize Your Digital Marketing ROI
A lot of companies doing digital marketing think they need to focus on one big goal, such as increasing conversions on their website, and put their entire budget into accomplishing this. While narrowing your focus can be a good thing, we've found that many brands get more bang for their buck by segmenting their digital marketing budget across multiple projects and/or goals.
Vital client Merchants Fleet has recently begun doing this, and they've been able to achieve multiple goals for multiple service lines, all by setting up separate retainers within their overall digital marketing budget. At the moment, Vital is handling digital marketing and PPC efforts for Merchants Fleet, Merchants Auto, and Merchants Commercial, along with the most recent addition to the lineup, Electrify Fleet.
As a result, Merchants Fleet has seen their site traffic increase 221% year over year, and leads increase 377% year over year. That would be great news if they'd stopped there, but since they chose to allocate budget to their other service lines, they've also seen an increase in organic traffic of over 60% for their Merchants Auto site since Vital took on the project last fall. As for Merchants Commercial and Electrify Fleet, the projects are too new to show results yet, but we expect to see similar increases in both traffic and leads as our efforts mature.
For more about creating a marketing budget, check out our sample marketing budget template.
---
Which Vital team member hunts for treasure in their spare time?
(Scroll to the bottom to see the answer!)
---
Check out the latest websites from our production team.
Buildpro
There's nothing we like better than a gorgeous website that generates all the leads. That's why we're so excited about this redesign for roofing specialist Buildpro. The new site leverages compelling product photography, interactive graphics, and video capabilities to tell a visual story of the brand's value, and sleek modules encourage users to browse products and fill out a lead-generation form to drive sales.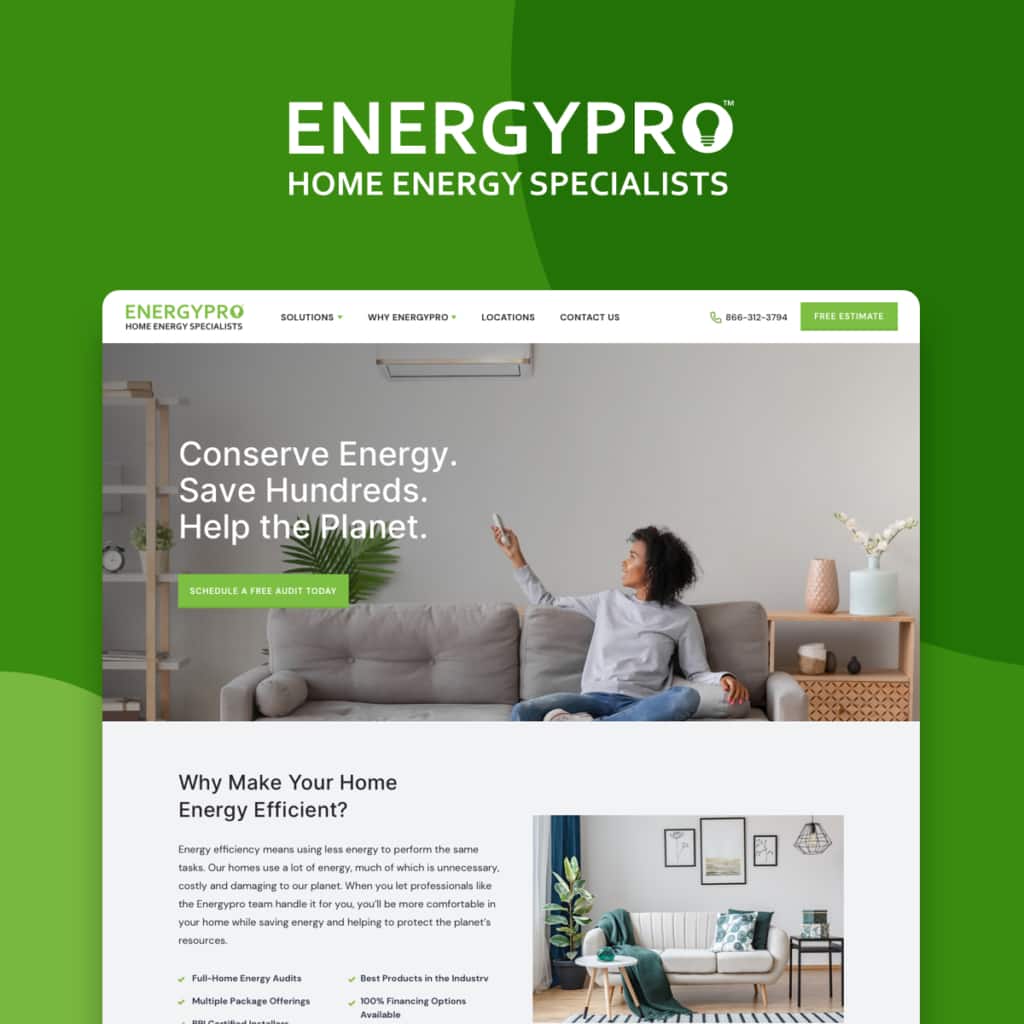 Energypro
Another of the Pro Companies brands, Energypro, got its own makeover to help this energy efficiency specialist connect to its youthful, eco-conscious audience. Interactive graphics on the homepage help differentiate the brand within an increasingly crowded market — and, of course, they drive users to low-friction lead-generation forms. Like Buildpro, this site is more than just an online sales tool. It builds the foundation for a digital marketing strategy that just won't quit.
Element
The Element Group makes banks and credit unions look great, with designs, remodels, digital experiences, and more. Their website didn't make them look so great, though — and, worse, it wasn't generating any leads. Vital set out to change all that, with a total redesign featuring a super cool hero animation, streamlined UX, Service and Project Detail pages to showcase Element's work, and, of course, rock-solid SEO strategy to attract future customers.
---

Summer is NOT over! We're holding on tight and enjoying every last drop with some of our favorite tastes, sights, and activities. Here's how we're celebrating the dog days:
Watermelon vs Pineapple
Sunrise vs. Sunset
---
There's never a dull moment in the Vital offices. Here's what's been going on:
Getting Started
We're happy to welcome these new Vitalians to the team!
Kristen Sullivan, Bookkeeper
Lily Dean, Marketing Associate
Lisa Bauer, Senior Project Manager
Nikki Maloney, Account Manager
Rylee Leonard, Marketing Associate
Alie Perkus, Content Strategist
Moving Up
Three cheers to this Vitalian for her recent promotion:
Sarah Tyrrell, Account Manager
Hanging Tight
We celebrated milestones with:
Jess Kenney, Director of Operations & HR (13 years)
Jessie Formalarie, Account Manager (1 year)
Dave Currier, aka "SEO Dave," SEO Manager & Senior Developer (9 years)
Liz Tosi, Graphic Designer (3 years)
Plus:
3 Vital weddings in August
2 Vital babies born in July
Learn more about these fine folks and the rest of the Vital team.
---
Our Fun Committee has been getting the job done this summer, with everything from birthdays off, to Thirsty Thursday Happy Hours, to the legendary annual Vital Beach Party. The whole crew met in Rye for a few rounds of bocce, Can Jam, cornhole, Giant Jenga, and more. Refreshments were provided by Taco Cat, and just when we'd worked up a sweat, Kona Ice showed up with shaved ice for all.
Pics or it didn't happen.
---

Want in on the fun? We're hiring! Check out these featured job openings. Apply, send to a friend, or share on social to help spread the word.
SEO Specialist
You can't spell SUPER AWESOME without S-E-O. Search engine optimization is part of the foundation of what we do — and it's always changing, so our team is always learning and growing. If that excites you as much as it does us, bring your skills on over to help our clients rank for search, attract new customers, and make that money. (You'll be doing a bit of that yourself.)
Learn more.
Account Manager
Just think — you could be responsible for the digital marketing wins you read about in this newsletter. If you're a super organized, people-oriented digital marketing geek (or you aspire to be one) who likes a good challenge, a good client relationship, and a good, cold seltzer, you just might be perfect for this role.
Learn more.
Project Manager
Calling all t-crossers and i-dotters! There's never a dull moment when you jump feet-first into managing website and digital marketing projects at Vital. Help us get stuff done, and we'll reward you with a competitive salary, unlimited vacation, an amazing workplace culture, and more.
Learn more.
---

These are just a few ways we're helping clients meet their digital marketing goals.
Link Building
Our link building wins are growing — and so is our team. We've added a few new link-building specialists, and they're hard at work building authority and improving search rankings for our clients. A few recent scores:
Operation Warp Speed
We're on a mission to make our client sites the fastest-loading around. Why? Recent Google algorithm updates called "Core Web Vitals" are changing the way websites are measured and ranked, and page speed is one of the most influential performance indicators. That's why we're offering a new Page Speed Package, leveraging tools like Cloudflare Pro and ShortPixel to inject rocket boosters into client sites.
---

Meet Wistia, a Video Marketer's Best Friend
We're going to give it to you straight. Unless you're making art-house films or viral videos with thousands of views a day, you shouldn't be on Vimeo or YouTube. That's because most brands use video to generate, nurture, and convert leads (not art for its own sake or to generate income from ads) — and Wistia is custom-designed for that purpose. With Wistia, you get clean, unbranded videos and powerful marketing tools that help ensure you're not wasting your time or money with your video content.
---

Camping vs. Beach House

Cannonball vs. Dive
---
Want to chat about how Vital can help you meet your digital marketing goals? Contact us.
---
Senior Web Developer and SEO Strategist Dan Mensinger has been hunting for treasure for about 12 years, when he was given an old metal detector and started exploring the farms and fields around his home in New Hampshire.
His favorite finds? Coins from the 17th and 18th centuries. He's still hoping to find U.S. gold coins from the 1800s.
Intrigued? Follow him on Instagram.