Vitalian | Boost Your SEO in 2023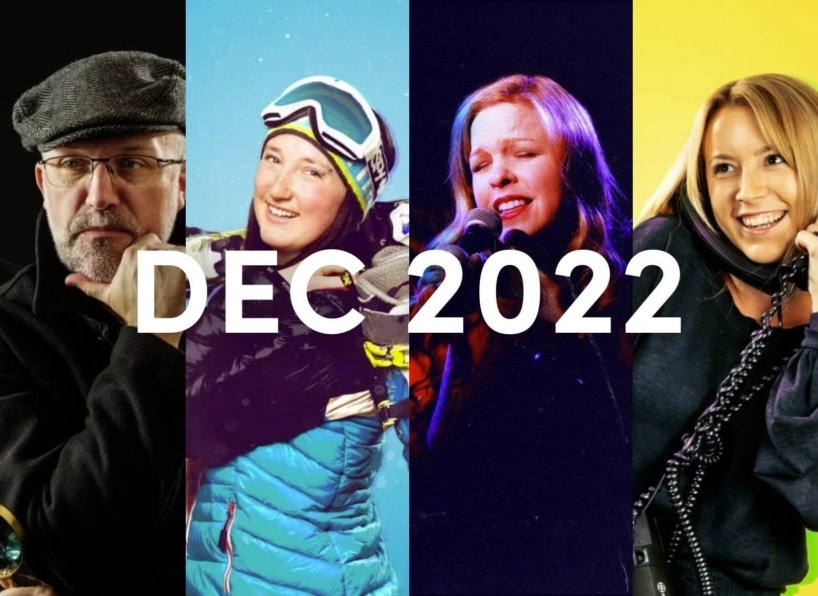 Boost Your SEO in 2023 by Making "Link-Building Friends."
With the major search engines constantly tweaking their algorithms to deliver a better search experience (looking at you, Google), search engine optimization (SEO) never gets boring. We caught up with Digital Marketing Strategist Rylee Leonard to talk about how to improve search rankings by earning high-quality links back to your website.
Rylee's top tip for getting more great links with less effort in 2023? Make some friends.
---

Which Vitalian played in a hard-driving emo band in the early aughts?
(Scroll to the bottom to see the answer!)
---
So fresh, they still have that "new website" smell.
EnvoⓇmask
Reusable industrial-grade respirator mask manufacturer EnvoⓇ  mask came to us with business booming — and an eCommerce site that couldn't keep up. We combined two separate sites into a single, fully customized WooCommerce site with backend functionality that's so robust, it allows for advanced reporting to drive business intelligence.
---

One Week of Freedom
Every year, Vital closes up shop for a week at the end of December. We asked the Vitalians what they plan to do with their week off: cut loose, or lay low?
---
Here's the latest news from the Vital offices!
Moving Up
A round of applause for these promotions!
Josh Duffy, Studio Manager
Hanging Tight
We celebrated some BIG milestones over the last three months:
September
Kristin Goodrich, Senior Account Manager, 7 years
Eden Popek, Paid Search Specialist, 2 years
Rob Palardy, Account Manager, 1 year
Daniel Mensinger, Senior Web Developer, 7 years
Anahit Gasparyan, Senior Account Manager, 2 years
Gracelyn Kuzman, Account Manager, 1 year
Emily Fitzpatrick, Senior Digital Marketing Consultant, 5 years
October
Timothy Scolaro, Video Specialist, 1 year
Hannah Verville, Digital Marketing Consultant, 8 years
James Davis, Account Manager of Maintenance & Support, 2 years
Kaelene Burke, Digital Marketing Consultant, 3 years
November
Ryan Taylor, Senior Front End Developer Lead, 1 year
Todd Wheeler, Lead Developer, 7 years
Greg Keegan, Paid Media Specialist, 1 year
Emily Kwesell, Digital Marketing Consultant, 7 years
Michelle McAdams, Account Manager, 2 years
Kristen Luciano, Copywriter, 3 years
Ethan Floyd, Senior Coordinator, SEO, 2 years
Plus, two new Vital babies and three weddings!
Learn more about these fine folks and the rest of the Vital team.
---

The Fun Committee strikes again:
Toys for Tots
We're ringing in the holiday season by spreading some cheer to local families. Vitalians donated dozens of new toys to the Toys for Tots charity in December. We sincerely appreciate the chance to make this winter a little brighter for children in our community.
Orange Is the New Orange
We celebrated Halloween in style, with spooky movies playing on repeat in the office kitchen and a super fun costume contest. We got 21 entries from both remote and in-office Vitalians, with Todd Wheeler's Baphomet taking top honors, followed by Julia Ahumada's Queen Elizabeth and Josh Duffy's WFH Dad.
---

We're hiring! Check out these featured job openings. Apply, send to a friend, or share on social to help spread the word.
Project Manager
Are you one of those people who keeps their to-dos in a spreadsheet, because lists are just too basic? Have we got the job for you! Put your incredible organization, communication, and tactical skills to work as our next project manager. Requires two+ years of experience.
Copywriter
They say the road to hell is paved with adverbs — so what's the road to heaven paved with? If you said, "Catchy benefit-focused headlines," you could be our next copywriter. In this role, you'll tap into our clients' subject matter expertise to write compelling short- and long-form marketing copy that converts.
---

Get More Traffic by Boosting Site Visibility.
How visible is your site on Google? If you're not sure, no worries. Site visibility is one of the metrics we improve for our clients with our holistic approach to SEO. Better site visibility means your content shows up for more people in more searches — and drives more traffic to your site as a result. Learn more about site visibility and some of the tactics we use to make sites more visible in this blog post.
Learn all about it in this blog post.
---

That's a Wrap, 2022.
It's been a great year at Vital — and nowhere is that more clear than in our video production studio, where we created dozens of videos for our clients and ourselves. Looking for inspiration to spark your video marketing in 2023? Check out our project gallery.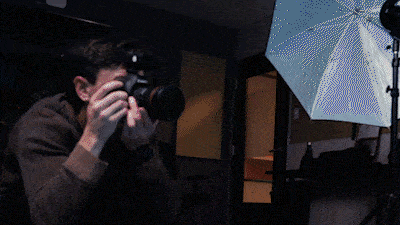 ---
One Week of Freedom, Continued
Here's a sample of how the Vitalians will be spending the holidays.
---
Want to chat about how Vital can help make 2022 your best digital marketing year yet?
---
Which Vitalian played in a hard-driving emo band in the early aughts?
Trick question! Not one, but TWO Vitalians rocked out with the locally famous band Theory of Regret.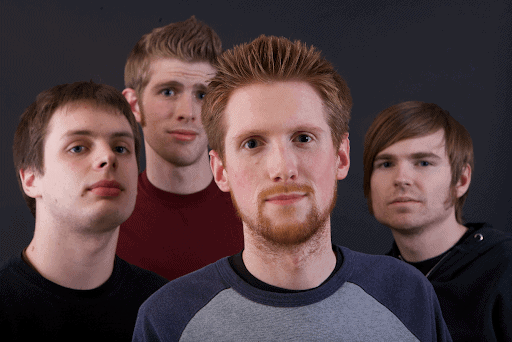 Director of Digital Marketing Chris Getman played guitar, with SEO Manager Dave Currier on the drums.
Here's a sample of one of their most popular songs: