Vitalian | How to Successfully Report a Bug & Vital's Favorite Soup
Matt's Pro-Tips For Bug Report Success
There's nothing more frustrating than a bug that just won't die! Oftentimes when an issue has churn, we find out in the end that it was due to miscommunication between the developer and the reporter. Here are a few simple guidelines to follow that will help you submit better bug reports, get problems fixed faster, and make the world a better place.
One Issue Per Issue
It's tempting to go to a page, spot a bunch of issues, then enter a Jira task with a bulleted list of the problems you saw. Don't do this! It feels faster at the time because you get all of those issues submitted at once, but now we can't track the progress of those individual bugs! This almost always causes things to get missed.
Short Description / Long Description
The Jira issue collector asks for a short and long description of the issue. The short one should just be what happened, but the long version should cover (at least): What happened, how it happened, and what you expected to happen. People typically leave off the last one, but a dev might not know!
Draw a Picture
A picture is worth a thousand words, and an annotated screenshot is worth, like, a gajillion words! Take a screenshot by pressing Command-Shift-3 and it will be saved to your desktop. Then click on it and press space to preview it. The preview toolbar has a marker icon that will enable tools for drawing over your screenshot. Add arrows, labels, circle things, go crazy! (By the way, developers, this is also a good way to send better instructions to people.)
((Super-secret extra pro-tip, Command-Shift 4 and 5 also do cool stuff!))
Putting it all together, a bad report might be something like: "The image in the hero looks wrong, and also the hero block overall is too tall."
Instead, go with two tasks, one saying "On the homepage the hero is too tall," and another one saying "On the homepage, the hero image should go all the way to the edge, but there's a gap at the top. Also, here's a picture illustrating the issue."
---
Which Vitalian once had the pleasure of riding a gondola with DJ Khaled at the Venetian Hotel in Las Vegas?
(Scroll to the bottom to reveal the answer)
---
We're really proud of these websites. And we hope you are, too.
TWII
TWII came to Vital with a website that was heavy on content and had little path to conversion. The new site features a homepage with b-roll video in the hero, a robust resource center and blog, awesome program pages, and industry/department pages with calculators to hit on all the empathy points.
GWY
GWY's new WordPress/WooCommerce website shows off their massive inventory of power tools and features strategic conversion tactics for maximum visitor engagement.
We get really excited about work, but we also love highlighting personal accomplishments.
Congratulations are in order for these Vitalians on their recent promotions:
Franny Basile, Senior Consultant
Cassidy Hunkins, Senior Graphic Designer
Liz Tosi, Graphic Designer
New Vitalians
Please give a warm welcome to our latest new hires:
Ashley Canning, Account Manager
Ty Cooper, Senior Designer
Megan Murphy, Senior Coordinator
Jackie Grinnell, Senior Coordinator
Ryan Kelley, Project Manager
Kate Gunts, Project Manager
Sarah Tyrell, Project Manager
Sarah Hemingway, Digital Marketing Coordinator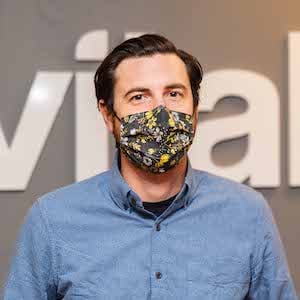 Link Building
Our tried-and-true link building process led to a few impressive wins for the University of San Diego in January:
Low Teacher Salaries 101
Published on: Education Resource Strategies
KnowBe4 Ranked Second on List of Top 100 Cybersecurity Companies Curated by the University of San Diego
Published on: KnowBe4
---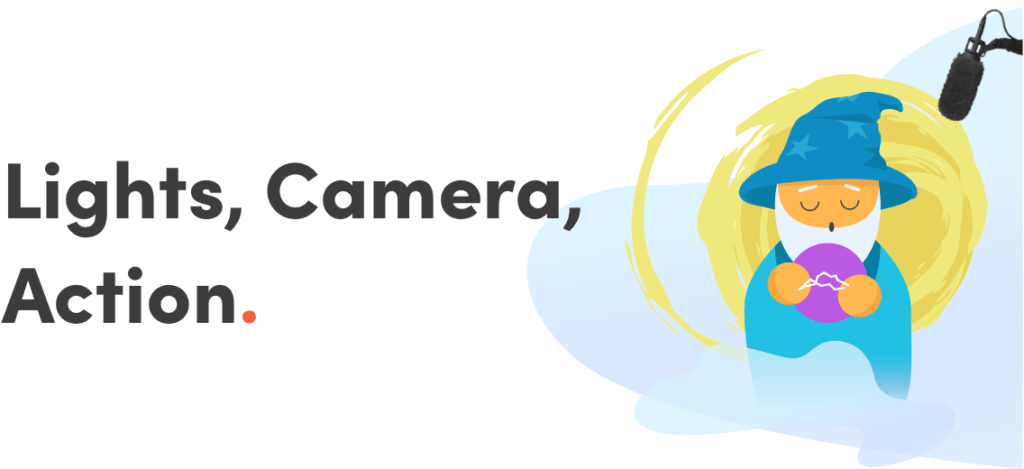 A picture is worth a thousand words (but we'll write a few of those, too).
The Vital video team is helping GuidePoint Security boost their social media presence and engagement with two brand-new video series! GuidePoint provides the video content, and Vital provides the branding, titles, animation, and editing. Check out a video from each series:
Stories from the Cybersecurity Trenches
Real cybersecurity horror stories, with lessons learned from the GuidePoint team.
In the Catbird Seat
Get to know GuidePoint with an exploration into the professional lives of their experts.

Vital Polls
The cold, snowy weather has got us thinking about our two favorite winter activities: snow sports and soup! We recently took a poll asking Vitalians about their favorite winter sports and their favorite soup. Here are the results:

It was copywriter Marissa Comeau! Sadly, her and DJ Kahled are no longer in touch.