Vitalian | Focusing on What Works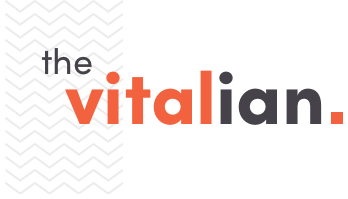 Focus on What Works with Marketing Attribution
Digital marketing is a data-lover's paradise. With the right reporting tools, you can track clicks and conversions on your email campaigns, PPC ads, blog posts, website forms, and pretty much any other online lead-generation tactics you invest in.
But if you're not able to attribute actual revenue to those clicks and conversions, you're missing a key piece of information. Marketing attribution reporting allows your team to focus money and effort on the strategies that have the greatest return on investment (ROI) for your organization.
What is marketing attribution?
Marketing attribution is the process of determining which marketing touchpoints contribute directly to a sale or other revenue-generating conversion. If someone lands on your blog post through organic search, then signs up for your email newsletter, then clicks on a link to contact sales, and eventually becomes a customer, the revenue generated can be attributed to each of those touchpoints (blog, email, sales).
How it works.
There are a bunch of different models for determining marketing attribution, but it really comes down to two key factors:
Track your lead-generating digital marketing activities.
Tie your web leads into your customer relationship management (CRM) system.
That second step can be a bit challenging depending on your organization's "CRM culture," but it's absolutely worth the effort to make sure you're not wasting your marketing budget on tactics that may generate sizzle (like website traffic) but no steak (like sales-qualified leads).
How we can help.
Simply respond to this email and we'll be in touch to set up a time to talk about your attribution and CRM integration challenges. We've seen amazing results with our clients, who are able to drill down to exactly which campaigns turn into how much revenue. We'd love to share our tips.
If you're in more of a DIY mood, we've still got you covered. Check out this blog post for a deeper dive into increasing your ROI through marketing attribution.
---
Which member of the Vital team has a tattoo of a cockroach?
(Scroll to the bottom to see the answer!)
---
So fresh, they still have that "new website" smell.
MediSync
MediSync came to Vital with a need for a fresh new look and a site that would help them leverage a truly amazing new product — MedsEngine, the first AI solution for managing chronic disease. They needed something simple, easy to use, and a site that would grow and flex with them as they expand their offerings and begin to drive more traffic. With a focus on visual storytelling, their new site is positioned to generate leads and conversions so they can help more medical practices transform patient outcomes and reduce costs.
---
TopBloc
Technology consulting firm TopBloc needed to modernize and expand on their limited website. An easy-to-use backend was a must. In addition to design and development, we provided collaborative copywriting services to help bolster their resource content. Subtle animations infuse the site with energy, and the clean, intuitive U/X makes it easy for users to find their path to conversion.
---
Spring is springing! Songbirds are chirping, snow is melting, and the IRS is calling our names. Any minute now, we expect to catch our first glimpses of bare calves in and around the office. To prepare, we asked the team how warm it has to be for them to break out the shorts. Here's what they said:
At What Temperature Will You Wear Shorts?
To find out what maniac said 32℉, keep scrolling.
---
Here's the latest news from the Vital offices!
Getting Started
Welcome aboard to these new hires!
Brook Soucy, Intern
Martha Merrow, Digital Marketing Coordinator
Brad Wilbur, PPC Specialist
Moving Up
A round of applause for these promotions and title changes!
Anahit Gasparyan, Senior Account Manager
Annalise McCall, Manager of Account Managers
Nikki Maloney, Manager of Account Managers
Jackie Grinnell, Account Manager
Rylee Leonard, Digital Marketing Specialist
Hanging Tight
We celebrated milestones with:
Jesse Rand, Creative Director, 11 years
Doug Ridley, Director of Consulting & Strategy 10 years
Matt Chase, Director of Front-End Development, 6 years
Max DesMarais, Digital Marketing Strategist, 5 years
Josh Duffy, Video Content Specialist, 5 years
Marissa Comeau, Manager of Content Strategy, 4 years
Shawn McCarthy, PPC Lead Strategist & Manager, 2 years
Margaret Leahy, Content Marketing Specialist, 1 year
Ty Cooper, Senior Graphic Designer, 1 year
Megan Murphy, Senior Project Manager, 1 year
Jackie Grinnell, Account Manager, 1 year
Sarah Mareck, Senior Marketing Coordinator, 1 year
Sarah Tyrrell, Account Manager, 1 year
Kate Gunts, Sales & Marketing Manager, 1 year
Ryan Kelley, Account Manager, 1 year
Learn more about these fine folks and the rest of the Vital team.
---
The Fun Committee is making sure the team is engaged and appreciated, in the office and at home.
Remote Employees Need Snacks, Too
If you've ever visited Vital's headquarters in downtown Portsmouth, NH, you know that our kitchen situation is truly epic. (Not quite Khloe Kardashian's pantry vibes, but close.) But what do our fully remote team members do when a craving strikes? We put together some care packages full of snacks to make sure every Vitalian has the brain fuel they need to get through their workdays — no matter where they're located. We also refreshed their supply of Vital-branded notebooks and added a Target gift card in case they're running low on…pretty much anything. Toss in a Vital beanie, and Team WFH is all set to get through Second Winter.
Pop-up Saint Patrick's Day Celebration
Orange is our favorite color — except on Saint Patty's Day, of course. We surprised the in-office crew with some green beer and snacks to get in the spirit of the holiday. Lucky us!
---

We're hiring! Check out these featured job openings. Apply, send to a friend, or share on social to help spread the word.
Marketing Coordinator
When we say "plan the work, work the plan," we're looking at you. (Yeah, we say that.) As our next digital marketing coordinator, you'll have your hands in everything from planning to execution to reporting on the projects that drive client success.
Learn more.
Account Manager
If you're a super organized, people-oriented digital marketing nerd (or you aspire to be one) who likes a good challenge, a good client relationship, and a good, cold seltzer, you just might be perfect for this role. Join the team as the critical liaison between clients and our production team.
Learn more.
Digital Marketing Specialist
Does the sight of an upward-trending Google analytics graph make you weak in the knees? Have we got the job for you! Bring your SEO, PPC, email marketing, and CRO know-how our way, and help our clients crush their traffic, lead-gen, and conversion goals.
Learn more.
---
Weeding out "Bad" Links Boosts Site Visibility (A Lot)
Link-building is an essential element of search engine optimization (SEO) best practice. As a general rule, the more sites link to your content, the higher that content will rank on the search engine results page (SERP) for relevant keywords.
But, not all links are created equal. Those that come from highly authoritative, credible sources are weighted more heavily than, say, a link from your grandmother's gardening blog. (Unless Grandma is a big TikTok influencer. You never know.) Some links are just plain garbage, placed on aggregator sites and other spam sources.
Website owners can "disavow" links, a process whereby they become essentially invisible in the eyes of Google. However, due to the mysterious workings of Google's algorithms, disavowing spam links has been a risky business, as likely to do as much harm as good.
Until now. Following Google's latest algorithm update, we decided to test the effect on link disavowal for our client Blue Water Mortgage. On February 8, our SEO strategists disavowed 60 spam links directed at Blue Water Mortgage's content. As a result, the site's traffic visibility (a measure of how often it appears on Google's SERP for different keywords) skyrocketed — almost immediately. Check it out:
---

Captivate Your Audience with a Media Library
If your company has marketing video content, it may seem like the obvious move to start a YouTube channel. This can be a great choice for some, but not so great for others. To figure out which camp your business falls in, ask yourself two questions:
Is your audience looking for content like yours on YouTube? Generally speaking, YouTube users are out to learn something, or to be entertained. If you've got a series of product-related how-to videos, YouTube might be just the thing. On the other hand, a recruiting video or an "about us" video might not benefit from the platform's social features.
Is your primary goal to build brand equity and visibility, or to convert users and generate leads? If you've got the right kind of content, YouTube is a fantastic place to gain followers and boost your brand's name recognition. But because it offers so much distracting content that has nothing to do with your brand, and because analytics are limited, it's not the best place to go with content designed to maximize conversions.
If you're looking for online leads, it's best practice to keep your audience on your own website until they get to a page where they want to convert, rather than sending them to a YouTube channel. For our lead-hungry clients, we've had a lot of success using the video hosting platform Wistia to build online media libraries that function a lot like YouTube channels, but provide enhanced opportunities for tracking on-page conversions.
---

Face-off: Shorts Edition
Are you on team Max, or team Murali? (Or somewhere in between?)
---
Want to chat about how Vital can help you meet your digital marketing goals? Contact us.
---
Content marketing specialist Margaret Leahy has a tattoo of a blue stained-glass cockroach on her arm. Why a cockroach? A few years back, she asked her then-6-year-old stepson what he thinks happens to us when we die. He replied without hesitation: "We turn into cockroaches." Margaret decided to immortalize the immortal with some body art.