Vitalian | Nail Your Website's Navigation

Nail Your Website's Navigation
Your website is the foundation of your digital marketing strategy. When we say we build "beautiful sites that work," the work we're talking about is educating, inspiring, and engaging your audience as they move through their buyer's journey — ultimately resulting in high-quality web leads, calls to sales, eCommerce purchases, and the revenue you need to grow your business.
But your site can't do all that heavy lifting if your visitors get lost in a confusing navigation or menu structure. Bad nav can happen to anyone, but it's particularly common when a business has undergone a lot of growth, launched new products or services, or extended its reach to new audiences. One of our clients recently found themselves in just this predicament, with a ton of great site content that had outgrown their menu design.
We sent a team of strategists and information architects to help them work through their navigational woes. The result was a clearer understanding of their audience's "mental map," which equips them to match their menus to their users' needs.
Find out how we did it, along with 6 steps you can take to assess and improve your website's navigation.
---

Which member of Team Vital recently swam one mile in the open ocean — with no wetsuit — to raise money for charity?
(Scroll to the bottom to see the answer!)
---
So fresh, they still have that "new website" smell.
University of San Diego Professional and Continuing Education
Long-time client USD's Professional and Continuing Education website was built on a platform that severely limited their digital marketing capabilities. We shifted the entire site over to WordPress and built a custom integration between WordPress and USD's course catalog, making it much more accessible and user-friendly. Bonus win: Website support calls decreased immediately after the launch, validating that the new site is easier and more intuitive to use.
Stewart Valuation Intelligence
Following a merger, mortgage technology provider Stewart Valuation Intelligence needed a new website to showcase their offerings and act as an engine for online leads. Because of our deep industry expertise, we were able to efficiently create a bespoke site for them — in under nine months.
Redzone
Redzone is the number one connected workforce solution for manufacturing. They came to us with an amazing product and a fresh brand — but their web design was stale, their copy heavy-handed, and the website overall was missing the "wow" factor it deserved. We designed and developed a site that more effectively showcases the benefits of their technology, with a resource center they can continue to build out to reinforce their brand's value.
11 WebAward Winning Sites
The 2022 WebAwards were announced this month, and 11 sites we designed and built for our clients were honored with awards. Check out this blog post for the lowdown on all the winners.
---

Cozy Up!
The light is fading, the leaves are turning, and there's a chill in the air. That's right, it's fall in New England, and that means we're trading in our summer wardrobes for some cold-weather staples. We polled the Vital offices to find out which takes up more space in our closets: hoodies or flannels?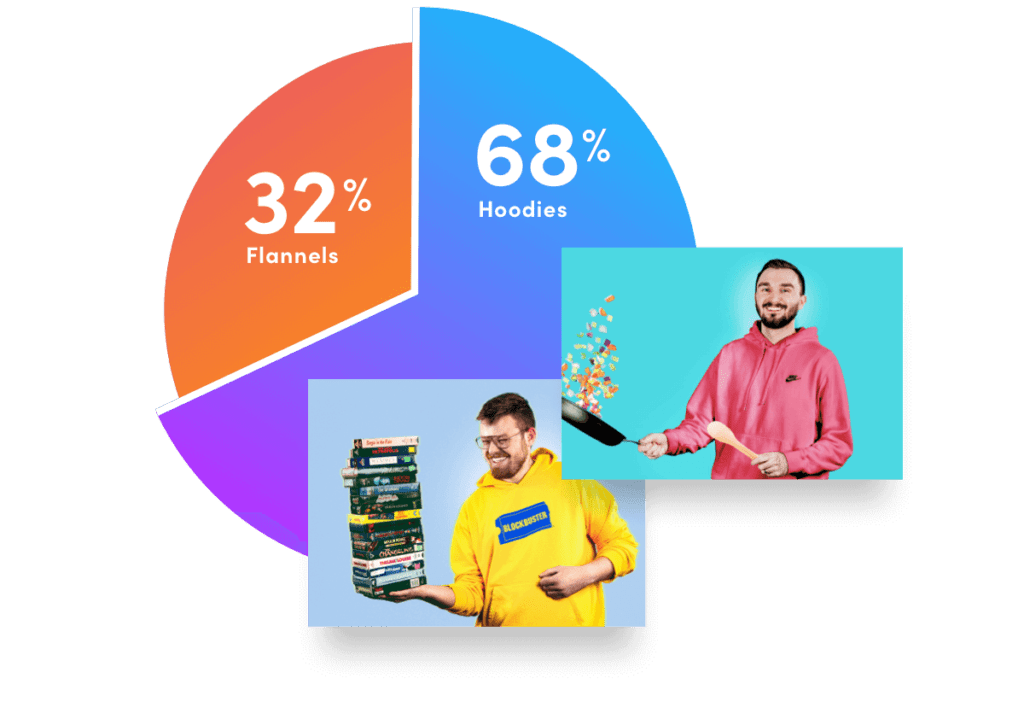 ---
Here's the latest news from the Vital offices!
Getting Started
Welcome aboard to these new hires!
Katelyn Thompson, Account Manager
Courtney Martin, Copywriter
Rachel Browne,  Account Manager
Hannah Gonsalves, Production Designer
Teagan Healy, Marketing Administrator
Elizabeth Lauer, Senior Account Manager
Julia Burns, Digital Marketing Specialist
Tori Roche, Account Manager
Liz Cancelliere, Account Manager
Jenna Pitsoscia, Account Manager
Moving Up
A round of applause for these promotions!
Liz Tosi, Design Department Manager
Hanging Tight
We celebrated some BIG milestones over the last three months:
June:
Rylee Leonard, Digital Marketing Specialist, 1 year
Alie Perkus, Copywriter, 1 year
Nikki Maloney, Account Manager, 1 year
Devin Swett, Front-end Developer, 5 years
Annalise McCall, Manager of Account Managers 2 years
Chris Getman, Director of Digital Marketing, 10 years
July:
Liz Tosi, Design Department Manager, 4 years
Nikki Scamman, HR Manager, 2 years
Jess Kenney, Director of Operations & HR, 14 years
Dave Currier, SEO Manager & Senior Developer, 10 years
August:
Kristen Sullivan, Bookkeeper, 1 year
Plus, two new Vital babies and one wedding! Congrats!
Learn more about these fine folks and the rest of the Vital team.
---

The Fun Committee strikes again:
Annual Beach Party
Once a year, the whole Vital team powers down our laptops and meets up at the beach in Rye, NH for some fun, food, and a little friendly competition. Did someone say, "cornhole?" Check out the pics on Insta!
Fantasy Football
In a record-setting turnout, we needed four leagues to accommodate all our aspiring armchair team managers! We gathered in the office kitchen for some pizza, beer, and a live draft, and now it's time to obsess over our rosters, take in some games, and trash talk until the season ends.
---

We're hiring! Check out these featured job openings. Apply, send to a friend, or share on social to help spread the word.
PPC Specialist
Do you have LinkedIn beef with marketers who claim organic traffic is the only way to go? Perfect. You could be our next pay-per-click specialist. No beef? No worries. Just bring us your unbelievable attention to detail, your keen business sense, and your ability to communicate with clients, and let's get this PPC party started.
Marketing Coordinator
When we say "plan the work, work the plan," we're looking at you. (Yeah, we say that.) As our next digital marketing coordinator, you'll have your hands in everything from planning to execution to reporting on the projects that drive client success.
---

Performance Max PPC Knocks Our Socks Off
Google's most recent paid ad innovation, known as Performance Max, is driving big wins for both Vital and our clients. By dynamically mixing and matching creative assets and using machine learning to serve a variety of ads across all Google platforms, Performance Max lets you reach new audiences your search campaigns might miss — while maximizing your most important conversions.
Learn all about it in this blog post.
---

Video PPC Ads Crush the Competition — And We've Got Proof
While we're on the topic of PPC, we have to tell you that running video ads just might be the best way to engage your audience, drive down your cost per conversion, and stay ahead of the paid advertising hordes. To learn four reasons why you should consider adding video to your PPC mix, and get a mini-case study on one Vital client who's been insanely successful with the medium, read our recent blog post.
---
---
Video specialist Tim Scolaro braved the Atlantic to raise money for cancer research. Here's what he has to say about the experience:
"There was beautiful weather on the day of the event and the ocean was well behaved too. So much so that I didn't even have to wear a wetsuit and I was able to complete the mile route in 35 minutes.
"The event this year had 120 swimmers of all ages. Through the generous support of friends, family, and even some Vitalians we were able to raise just shy of $2,500 for my swim and collectively we raised over $343,000 to support clinical research at the Dana Farber Cancer Institute and pediatric oncology research at Mass General Hospital for Children Cancer Center."