Vitalian | The Block Editor & Two Hermit Crabs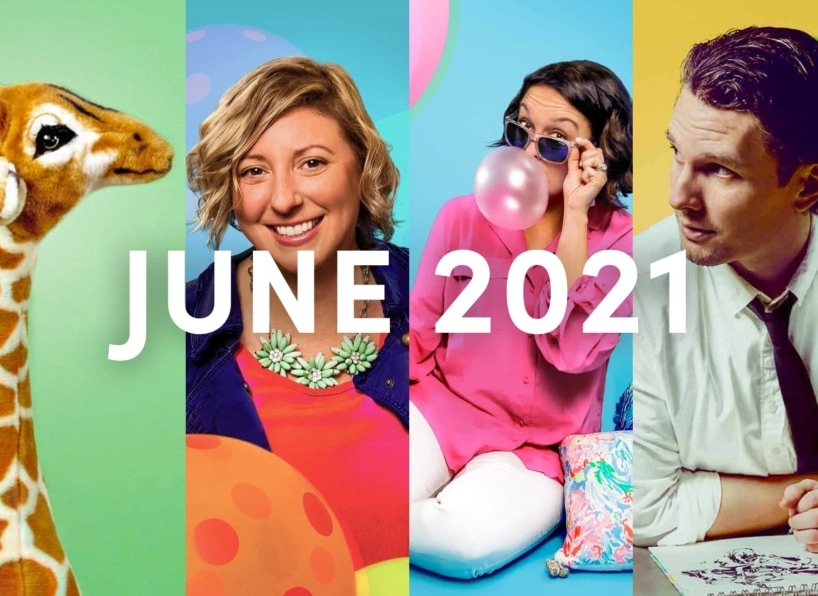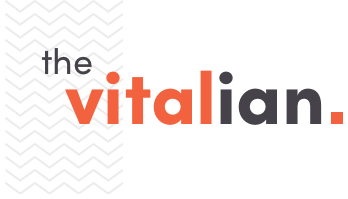 Jesse Rand, Vital's Creative Director, explains how WordPress hit it out of the park with their newest editor.
Farewell, WYSIWYG and Classic Editor — Hello, Block Editor
Every once in a while, a tool comes along that allows our web design and development team to be more creative and more efficient at the same time. The WordPress Block Editor is one of those game-changers — and it's a big part of the reason Vital chooses WordPress over other content management systems (CMS) for the majority of our new website builds.
What is the WordPress Block Editor?
Also known as Gutenberg, the Block Editor is WordPress' enterprise-ready answer to the likes of Wix and Squarespace. Specifically designed for creating and editing robust website content, the Block Editor allows web designers and developers to create reusable "blocks" of content. Over time, these blocks become a powerful library of layouts that empower marketing teams to publish beautiful pages without the need of a developer. The end result? A vastly improved backend experience for both Vital and our clients, which makes creating and maintaining websites more affordable, flexible, scalable, and simple — with none of the "junk code" created by other page builders.
How Vital uses the Block Editor
WordPress released the Block Editor two years ago, and Vital immediately started choosing projects that were tailor-made for the new editor. After a year of carefully vetting this new system with these hand-picked sites, we began to gradually transition most new builds. Now, with over 15 Block Editor site builds under our belts, we can officially announce that we're all in. 2021 is the year of the Block Editor!
We've developed a systems-based approach that lets our developers and designers create consistent, replicable, robust sites with less time and effort than ever before. Here's how it works:
Vital designers create a design system that defines the parameters of how the website will look, feel, and function.
The team builds out the design system elements in the Block Editor.
We create reusable "blocks," or content areas, based on the design system elements.
These blocks are saved in a library of pre-built layouts that combine different content modules.
The site is then built using these layouts, eliminating the need to code or design pages from scratch. For example, a website with multiple product pages will reuse a single product layout made up of blocks that can easily be swapped out, rearranged, added to, or eliminated. For pages that don't easily fit into an available layout, the Block Editor makes it simple to create customized pages using whatever blocks fit the content needs.
What's in it for our clients?
Naturally, Vital's designers and developers go full-on geek about a tool that gives them so much power, flexibility, and ease-of-use. But our clients' experience is where the rubber meets the road. Besides saving time and money on both web building and maintenance, the Block Editor is an internal marketing team's new best friend — especially for smaller, less technical teams. Clients can easily update content on existing pages themselves, and those on Vital digital marketing retainers are able to do much more with their budgets because of how easy the Block Editor makes it to create new marketing pages, such as landing pages for PPC campaigns or gated content offers.
Want to know more about the WordPress Block Editor? Check out this blog post.
---
Which Vital employee once had two pet hermit crabs?
Read the rest of this fantastic post to find the answer :)
---
We're really proud of this website. And we hope you are, too. 
ACI Worldwide
Payments software provider ACI Worldwide came to Vital with a recently refreshed brand that needed to be interpreted through its digital presence. In addition, ACI struggled with a frustrating, inefficient backend experience on their existing website. They needed a lean, mean, lead-generation machine that would communicate their new brand's look and feel, built on a CMS that wouldn't slow them down.
Vital made the switch to WordPress, which allowed for a dramatic increase in development agility and flexibility. Now, the team is able to update their site and deliver new features in significantly less time, with way fewer headaches. ACI is now signed on for a few additional projects aimed at improving their solutions content — plus they started up a digital marketing retainer to drive traffic and make sure their new site delivers on its lead-generation promise.
---
Summer's here! We're hard at work all week long, making sure our clients have a great season — and that makes the weekends sweeter than ever. If you want to spot a Vitalian in the wild, look no further than this poll.
Where do you prefer to hang in the summer?
---
It's been an exciting few months in the Vital offices. Here's the lowdown:
Moving Up
Three cheers to these Vitalians for their recent promotions:
Sarah Hemingway, Senior Coordinator
Rylee Leonard, Marketing Associate
Megan Murphy, Senior Project Manager
Kate Gunts, Sales & Marketing Manager
Anahit Gasparyan, Senior Project Manager
John Breneman, Senior Writer/Editor
Ethan Floyd, Senior Coordinator, SEO
Hanging Tight
We celebrated milestones with:
Ali Baxter, Art Director (10 years)
Greer Lemnah, Manager of Content Services (3 years)
Annalise McCall, Digital Marketing Consultant (1 year)
Devin Swett, Front-End Developer (4 years)
Chris Getman, Director of Digital Marketing (9 years)
Justin Velasquez, Digital Marketing Coordinator (1 year)
Amanda Roy, Digital Marketing Coordinator Manager (3 years)
Cas Hunkins, Senior Graphic Designer (3 years)
Ben Hallman, eCommerce Specialist (3 years)
Getting Started
We're happy to welcome these new Vitalians to the team!
Laura Stewart, Senior Project Manager
Charissa Plummer, Account Manager
Charley Prevost, Creative Services Project Manager
Dan Conway, SEM Specialist
Megan Champagne, Marketing Associate
Tess Varley, 2021 Summer Intern
Oliver Allen, 2021 Summer Intern
Learn more about these fine folks and the rest of the Vital team.
Coming Back
We're thrilled to announce that this month we welcomed the entire Vital team back to the office, live and in-person, after a year+ of COVID restrictions. Because we believe in the power of a good work-life balance, we're keeping things nice and flexible, with plenty of opportunities for our employees to continue to work from home some days if they choose. The result? A vibrant office atmosphere where Vitalians share small talk and big ideas around the proverbial water cooler, plus the freedom to skip the commute (and the pants) here and there.
---
A great workplace culture doesn't happen by accident. Here's what some members of the Vital team have been up to lately to make sure we all feel good about showing up for our jobs.
It's all about core values
What makes Vital so vital? A group of Vital executives and directors recently set out to answer that question. While everyone at Vital is uniquely awesome, they came up with a set of attributes that Vitalians as a whole share in common. These values make it possible for us to do what we do, do it well, and enjoy ourselves in the process:
Client Advocates.
We put our clients' interests before our own, and advocate for them both internally and externally.
Marketing Nerds.
We're really into what we do, and we're always learning more, exchanging new ideas, and trying things out in the Vital "sandbox."
Humble.
Smart jerks need not apply. We have plenty of confidence, but we're not out to prove that we're the smartest folks in the room.
Driven.
We enjoy hard work, and we look at challenges as an opportunity to dig deeper.
Accountable.
We take responsibility for our mistakes and learn from them. No excuses.
High Standards.
"Good enough" isn't good enough. We do world-class work, and we push ourselves and our team members to continually improve.
The Fun Committee
With so many of us back in the office more days a week, it's more important than ever to balance our near-fanatical commitment to work with the fun energy that keeps us fresh, enthused, and ready to take on whatever goals and challenges our clients bring us. Enter The Fun Committee! This squad of Vitalians is dreaming up all kinds of ways to make us smile, including:
Birthdays off! Vitalians can now sleep in and celebrate their big day away from the office.
Vital beach party! Plans are in motion to bring the whole crew together for a day of sun and sand.
And more. Vitalians should contact the Fun Committee to throw their own fun ideas in the hat.
---
Our clients are killing it these days. Here are a few ways we're helping them on their way.
Link Building
Link building is a critical part of Vital's digital marketing strategy. The more high-quality websites link to a page, the more "authority" Google gives to that page. Higher authority ratings mean big gains in SEO.
Vital recently placed a guest post for client Merchants Fleet, with a link driving traffic back to a blog post about the best cargo vans for business. The site we placed the post with was part of a larger media group, so the post ended up on three separate sites.
Shortly after the posts went live, the target post moved up in the Search Engine Results Page (SERP) for the main keyword, "cargo vans." We saw a direct increase in the post's traffic due to this boost.
Now, if you google "cargo vans," the Merchants Fleet post is number one on the SERP, outranking the big boys like Edmunds and Auto.com!

Paid Search
Our PPC team has been running some awesomely innovative campaigns recently, and our clients are reaping the rewards.
One strategy is to run Dynamic Search Ad (DSA) campaigns for clients with a robust web presence. According to Google, DSAs are "the easiest way to find customers searching on Google for precisely what you offer." Dynamic Search Ads work by using information from your website to target ads, so the more rich content you have on your site, the better they work. It's a great way to capture searchers that your keyword strategy might be missing.
At Vital, we've seen success with this DSA strategy for many clients. Here are a few examples:
Cost-per-Conversion decreased 53%
Conversion Rate increased 238%
Cost-per-Conversion decreased an average of 59% over three campaigns
Conversion Rate increased an average of 484% over three campaigns
Learn more about Dynamic Search Ads here.
The team has also been using broad match keyword targeting in traditional PPC campaigns. With broad match keywords, Google will target ads to people who search for phrases related to your keywords — including searches that don't include your keywords at all. (You can weed out unwanted searches by defining negative keywords for your campaign.)
Using a broad match keyword strategy, Vital client MeQuilibrium:
Achieved their highest number of conversions since September 2019
Saw their lowest Cost-per-Conversion since March 2019
Year-over-year, their Cost-per-Conversion has decreased 33%
Year-over-Year, their Cost-per-Click has decreased 54%
Learn more about broad match keywords here.
To explore more options for paid search campaigns, check out our recently updated blog post, PPC 101. Written for the competitive higher education market, this post has a ton of actionable insights that apply to any business' PPC strategy.
Plan the Work, Work the Plan
In digital marketing, success comes when you create a strategic plan, stick to it for long enough to see measurable results, and continually analyze the data to refine and improve your efforts. We don't host an awards show for our clients (not yet, anyway), but if we did, Intradyn would definitely make the podium for discipline and trust in the process.
This email, social media, and text message archiving company has been with Vital for four years, and they've remained laser focused on their goal of using their website to generate high-quality leads that convert into sales. Vital handles Intradyn's SEO and Conversion Rate Optimization (CRO), as well as managing multiple PPC campaigns to target high-quality leads.
As with all of our Digital Marketing retainer clients, we manage Intradyn's account with quarterly calendars that lay out each period's goals, strategies, and tactics. Intradyn puts their faith in Vital to "plan the work and work the plan." As a result:
Their website traffic has increased 449% since May 2017, when they first became a client.
Goal conversions on their website have increased 109% over the same period.
Want to know more about this "plan" we speak of? Check out our Marketing Plan Templates.
---
Three Top Tips for Planning a Webinar
Webinars are a great example of a premium offering brands can use to connect with potential customers, establish themselves as a thought leader, and nurture leads. But it's not as easy as putting together a presentation and sending an invite out to your list. Here are a few easily-overlooked details to keep in mind when planning your webinar:
Pace yourself
If you want to offer a one-hour webinar, plan for a 40-minute presentation and a 20-minute Q&A. Speaking of Q&As…
Write a script
Prepare a script that you'll read at the end of your presentation, announcing that you'll be taking questions and giving people permission to sign off if they're not able to stay for the Q&A. In the script, be sure to tell attendees how long you intend to take questions for and/or how many questions you'll take, plus where they can access the recording for later viewing. (Be sure to follow up with an email that links to the recording!)
Mine your Q&A data
If you weren't planning on doing a Q&A with your webinar, you should. You'll get valuable information directly from your customers about what they care about and want to know more about. This data will help you plan future content efforts, including new webinars and blog posts.
Want the complete lowdown on using webinars to drive engagement and conversions? Check out our eBook, How to Use Webinars to Pivot Your Marketing.
---
Vital Weekend Poll
Unpopular opinion: Long summer days can get boring. Trips to the beach, the lake, or the mountains are a blast, but sooner or later we find ourselves back home, with a fridge full of beer or seltzer and no one to share it with. Time to call up some friends and head out back for some good, old-fashioned lawn games.
What's your favorite summer backyard game?
---
Creative Services Project Manager Charley Prevost once had two pet hermit crabs. Their names were Mike and Ike, and they hailed from the wilds of the Fox Run Mall in Newington, NH.