Brand & Logo Questionnaire: 24 Questions to Get You Started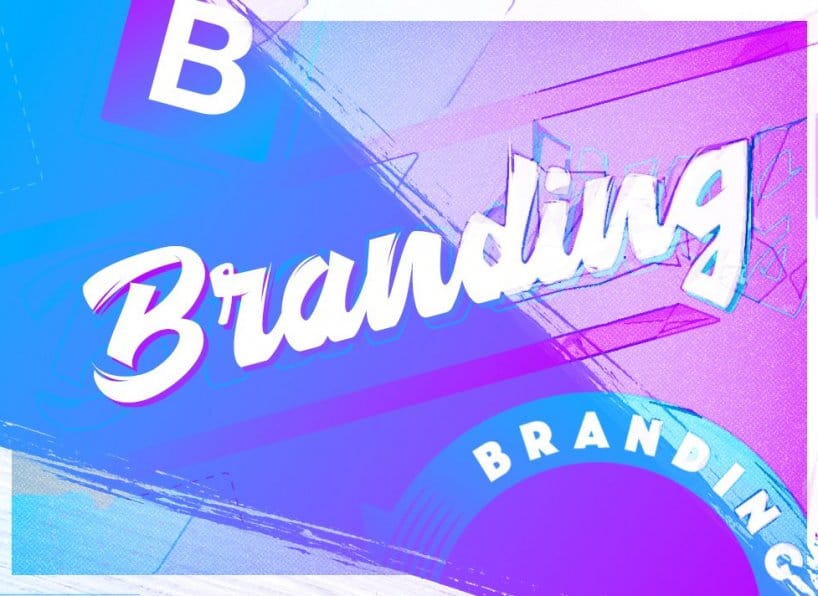 Developing a brand identity is one area of marketing that's often overlooked. Because it doesn't provide direct, measurable results, it's usually the last thing a company is willing to spend their money on.
But what the most successful companies know is that defining a solid brand identity helps establish the groundwork needed to pursue marketing tactics that support lead generation and customer loyalty. So, where do you begin?
The key is to start the branding process with a clear direction. From how your brand values affect messaging considerations to design preferences for your logo, it's much easier to work with designers, copywriters, strategists and internal teams when you know what you want.
To help you start off on the right track, we're sharing our branding and logo questionnaire to help you through the discovery phase. This questionnaire is a big part of our brand strategy process, and we share it with our clients before beginning any branding project.
Let's get started!
Brand Values
1.     Company mission statement: This is a sentence or two that explains your company's goals. It should also weave in some information about what your organization is and why it exists.
2.     Product/services positioning statement: This is like your company mission statement, only more specific to your offerings. Here's Volvo's for an example:
"For upscale American families, Volvo is the family automobile that offers maximum safety."
3.     Benefit of your product/service: Does it save your customers money? Does it help them increase ROI? Think about how exactly you're helping your target audience.
4.     Five words that represent your brand: Think about your brand's personality. How would you describe it?
5.     Three messages your brand needs to communicate: Why does your brand matter? These messages should be relevant to your target audience.
6.     Value proposition: How do you solve your customers' problems? This should summarize why someone should buy your product or invest in your services.
Brand Attributes
The following questions will dive into the essence and identity of your brand.
7.     How does your brand's image fall between these opposing characteristics?
Masculine/Feminine
Simple/Intricate
Grey/Colorful
Conservative/Extravagant
Approachable/Authoritative
Necessity/Luxury
Fun/Serious
Professional/Casual
Modern/Classic
Sporty/Elegant
Extreme/Safe
8.     What colors represent your brand?
9.     What colors would you not like to see?
10.  What words would you use to describe your brand's image?
11.  What words would you not want used to describe your brand's image?
12.  What attributes and/or emotions do you want associated with your brand?
13.  What attributes and/or emotions would you not want associated with your brand?
Abstract Values
To answer the following questions, use your imagination to think of your brand in unique situations.
14.  How would you describe your brand to a friend?
15.  How would you describe its style?
16.  What other brands would be its friends?
17.  Where would your brand hang out?
18.  Age? Gender?
19.  What actor/actress would be perfect to play your brand? Why?
20.  What kind of car would your brand be?
21.  What animal would represent your brand?
Design
Now we're getting into the look and feel of your brand. The following questions will help you narrow down your visual preferences.
22.  Which one of these logo formats do you believe best represents your brand?
Logotype
This format includes your company's name in stylized typeface and/or your company initials in a simple shape.
Pictorial Mark
This mark includes literal or representative imagery to symbolize your brand.
Abstract Mark
This format includes abstract shapes and symbols that convey a specific idea or attribute. These types of logos are very unique and identifiable often without the company name.

Emblem or Enclosure
This features the name or initials of the company, usually as part of a pictorial element or shape.

23.  Which one of these logo styles do you feel best represents your brand?
Web 2.0
Common elements typically include vibrant colors, a subtle 3D feel, bold type, color transitions, shadows, gloss and reflection.
Contemporary
Common elements include fresh colors, stylized imagery and clean type.
Classic
Common elements include timeless colors, literal imagery and traditional type.

Detailed/Stylized
Common elements include detail, textures, flowing lines and distinctive type.
Complex illustration
These include a hand-drawn feel depicting a scene or character.

24.  What style of font do you feel best represents your brand?
Serif

Slab Serif

Sans Serif

Script

Blackletter

Remember: There's no need to rush through answering all of these questions! Your responses will ultimately determine your brand's positioning, so this exercise should take you some time.
We know that a branding project is a lot of work, and hopefully this brand and logo questionnaire helps you avoid an existential crisis. If you have any questions or need help discovering your brand, let us know! We're happy to help guide you in the right direction.