It's Lights, Cameras, Video Marketing Action for Vital's New Videographer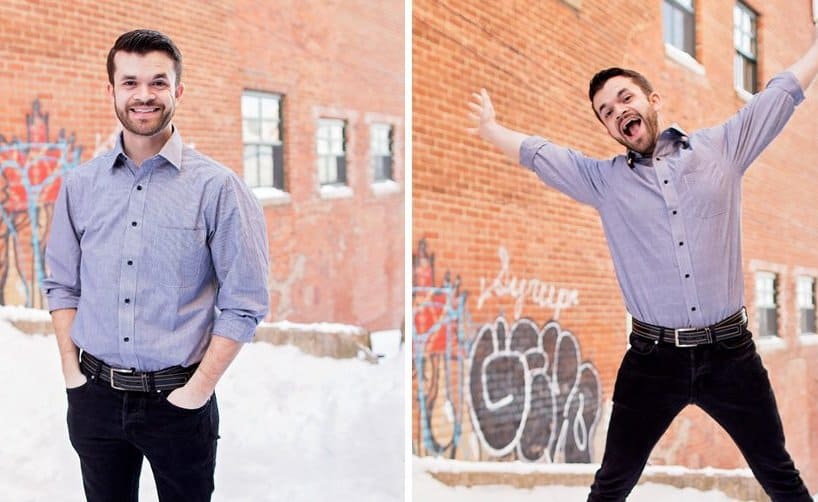 This is the story of a bright young lad from a family of engineers, whose analytical mind loved math and science but whose passion was visual storytelling. Our hero's journey led him to the highly regarded Film & Media Arts program at Philadelphia's Temple University (full academic scholarship, summa cum laude grad) and then on to Hollywood.
Cut to a change of scenery.
Yes, Hollywood was fun — and he sure did learn a ton about the art of filmmaking.
But a new plan began coming into focus. In the background: a natural New England landscape enlivened by beautiful mountains and lakes. In the foreground: opportunity. He moved to New Hampshire for a job as video producer at Next Level Church, doing just about everything — scripting, shooting, editing, animating, special FXing and more.
Our back story now complete, cut to the present: February 2017. Our protagonist lands an exciting new job as chief videographer here at Vital — the fast-growing digital marketing agency with a keen eye for creative talent and offices in Boston, San Francisco and Portsmouth, NH.
Introducing Josh Duffy.
Skilled in all aspects of video marketing, Josh is here to help you tell your story. You've probably already heard that video marketing is booming — and it's true there are plenty of statistics demonstrating its effectiveness. But integrating video into your marketing strategy is not about jumping on the latest bandwagon.
It's about harnessing the special power of visual storytelling to convey key information about your business while establishing a deeper, more personal connection with the people you are trying to reach.
"I like being able to tell someone else's story and try to get the next person (the viewer) to be as excited about it as they are," says Josh, who is adept not only at scripting and shooting, but also at using light, sound, computer graphics, animation and music to create a compelling experience for your current and future customers.
We like to say that Josh's specialties include both B2B and B2C movies, as well as a broad range of techniques and applications — from introducing people to your brand and offering customer testimonials to event videos and ever-popular product demos.
Of course, there is much more to talk about but our time is running short. So just one final message before we cut to the credits …
You've got the story, the setting, the characters. Josh and the team at Vital have the lights, cameras, action plan — the vision — to bring your story to life.