A Year in Review: Vital's 2017 Digital Marketing Digest
Who's ready for some nostalgia? We're recapping the best of Vital for 2017! 
This year brought us a ton of awesome new clients, projects, employees and new Vital traditions. Check out some of our highlights in our 2017 digital marketing digest:
WEBSITES LAUNCHED: 26*
Since our entire agency is obsessed with website design and development, it's only fitting that we kick off this list with a recap of this year's web projects.
From WooCommerce to Magento to WordPress, we spent hours upon hours brainstorming, wireframing, designing, writing, developing and project managing some of our best work to date. Check out some of our favorite projects from the year: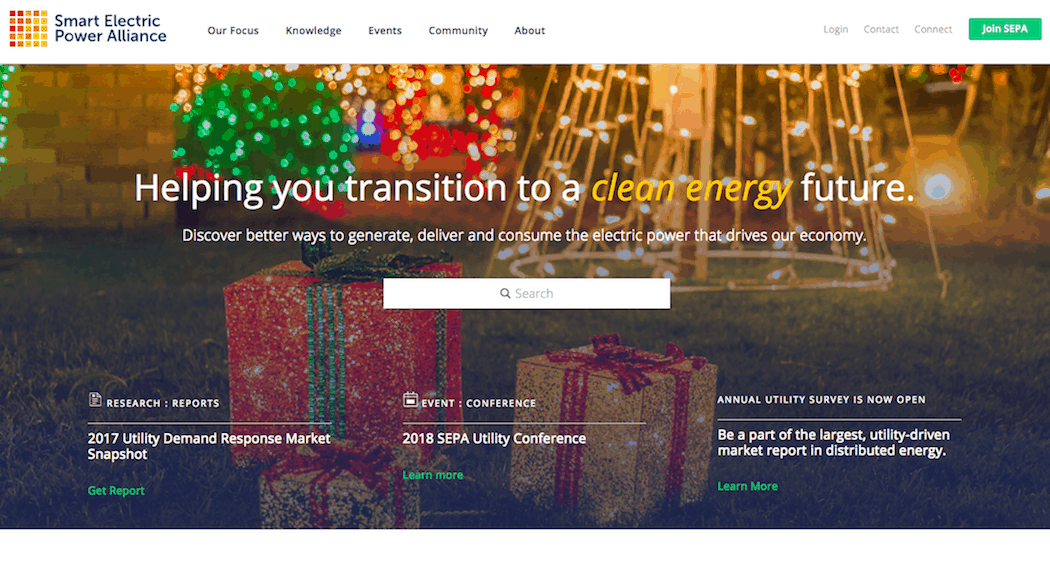 *This number doesn't include the countless websites we updated, maintained and optimized!
TRAFFIC TO VTLDESIGN.COM: 1,089,639 pageviews
(Jan 1, 2017 – Dec 20, 2017)
Our top 5 pages:
1.     How to Write a Marketing Plan Template
2.     What Percent of Revenue Do Publicly Traded Companies Spend on Marketing and Sales? [Infographic]
3.     The 16 Marketing KPIs You Should Be Measuring (But Probably Aren't)
4.     Inbound Marketing vs. Outbound Marketing
5.     Writing a Website Design RFP? Read This Comprehensive Guide First (w/Bonus RFP Template)
LEADS: 19,911

(Jan 1, 2017 – Dec 18, 2017)
BLOG REDESIGN: 1
In 2017, we launched a brand new and completely redesigned blog. This new design is far more user friendly and features some pretty cool features: such as new categories for trending articles and editors picks, a new feature that allows a reader to know how long it will take to read a post and simplified way to subscribe to our newsletter. We hope you enjoy the new Alley Blog!
NEW VITAL BLOGS POSTED: 49
The Vital team put in some serious time this year writing some pretty great blog posts for our readers to enjoy — covering everything from video marketing strategy, PPC management tips, local SEO and more. And ~*drumroll please*~ our 3 most popular blogs this year were:
HIRES: 12
Top row: Max. D, Josh, Emily D., Jamie, D.J. and Courtney.
Bottom row: Andrew, Devin, Ian, Joe, Delaney and Emily F.
RANK ON INC 5000'S LIST OF FASTEST GROWING COMPANIES: 1,180th
2017 was our third consecutive year making the list!
BEST WORKPLACES OF 2017 AWARDS: 1
In addition to earning a spot on the INC 5000, Vital was also named as one of the Best Workplaces in 2017 by INC Magazine. Our growing digital marketing agency was one of 233 other companies throughout the country recognized for having innovative workplace philosophies, exceptional benefits and unique employee perks. Read all about it here.
JOB APPLICANTS: 1,514
We had a ton of awesome candidates apply to work for us this year. Here's how the applications broke down:
KEGS: 12 (…at least)
Featuring Shipyard Pumpkinhead, Finest Kind IPA, Old Brown Dog Brown Ale and Lord Hobo Glorious. We love beer so much, we even made Vital-branded pint glasses!
 ADORABLE BABIES BORN TO VITALIANS: 3
Lucas (Jesse)

Zoe (Chuck)
Edison (Emily F.)
And we're already expecting at least 4 new Vital babies in 2018!
NUMBER OF FANTASY FOOTBALL TEAMS: 24
As you can see, draft day back in September was pretty intense:
BALLOONS LOST DUE TO WINDY CONDITIONS: 1 (RIP, old friend)
GIRAFFE MASCOTS ACQUIRED: 2
Meet Tapanga and Tango!
NUMBER OF YOGIBOS SCATTERED THROUGHOUT THE PORTSMOUTH OFFICE: 14
No matter where you go throughout our Portsmouth office you will be sure to find someone sitting in one of our 14 Yogibo bean bags . We may have built their site a few years ago, but their bean bags have remained a popular addition to our workplace!
These miles equate to:
264 total trips
3,905 lbs. of CO2 saved
$2,412 saved
We were even named a sustainability champion!
NUMBER OF UNDERCOVER ARTISTS IN RESIDENCE AT VITAL: 19

NUMBER OF BICYCLES DONE AT GYM CLASS: 32,000+
FULL YEARS SPENT IN SAN FRANCISCO: 1!
We celebrated our first full year out west in 2017!
Our San Francisco office was officially in full operation in 2017, which was perfect timing since west coast operations were booming.
After a much-needed break, we'll be hard at work on more great projects for 2018! Make sure to sign up for our emails to get the latest marketing news and be the first to know if we adopt a third giraffe mascot.
Here's to another great year! ?