New Web Developer + Pair of Promotions = An Even Better Digital Marketing Agency
Say Hello to Johnny and Congrats to Carol and Hannah!
With the addition of a new senior web developer and a pair of well-earned promotions, #TeamVital has been busy bolstering its inbound marketing and account management departments at its Portsmouth, NH and Boston, Mass. offices — meaning even more awesome websites, kick-ass content and most importantly, leads for our clients.
So get ready for a new addition to our growing collection of orange avatars, and most definitely check out the new roles and responsibilities for some of Vital's most familiar faces.
Without further ado…here's Johnny!
Johnny Hoell – Senior Web Developer
As the newest Vitalian, Johnny Hoell brings a plethora of web development experience and knowledge to Vital's growing digital marketing department.
Johnny has spent the last decade honing his front end web development skills in agencies around the Portsmouth area — working with high-profile clients like Au Bon Pain, Aspen Dental, Comcast, Community Coffee, Cybex, Mentoring.org, Warner Bros., A&E, Showtime, Nickelodeon and Fandango.
A Seacoast native and proud resident of Portsmouth, Johnny is also an award-winning dart player whose team competes in the Seacoast Dart Association league.
Fun Fact: Johnny is a connoisseur of cider and can often be found consuming and/or fermenting it at his friend's orchard. He is also a member of Portsmouth's most notorious unnamed scooter gang.
Carol Engholm – Project Manager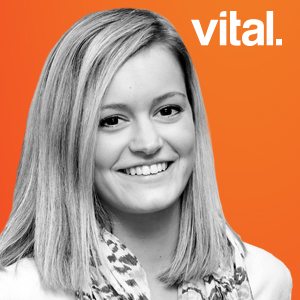 Carol Engholm joined #TeamVital in May 2015 after graduating from the University of New Hampshire with a degree in Communications and a dual minor in both Business and Sociology.
Prior to assuming her new role as Project Manager, Carol was a Digital Marketing Associate working exclusively with Vital's project managers on various web accounts. Prior to that, Carol worked as an intern at a couple different agencies — cutting her marketing teeth by learning everything there is to know about WordPress. In her new role Carol will take on more accounts of her own and interact with clients on a regular basis.
Carol's trusty sidekick is her Chiweenie puppy, Bentley. Oh, she also loves yoga, traveling (currently planning her next big trip to Greece), the ocean, reading and spending time with family and friends.
Fun Fact: Carol is a major foodie, in her spare time you can find her at one of the many restaurants in downtown Portsmouth, if you see her feel free to buy her a drink… or an egg roll!
Hannah Verville – Digital Marketing Coordinator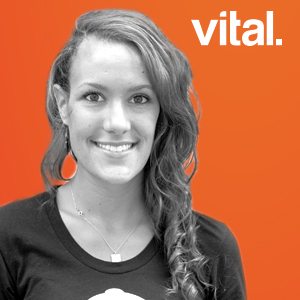 Hannah Verville joined Vital in October 2014 as a Web Assistant and is now a proud new Digital Marketing Coordinator with the inbound marketing department, where she works in a support capacity with a variety of clients on various digital marketing initiatives.
Prior to working at Vital, Hannah graduated from Keene State College with a degree in Communications. She also worked as an intern for the New Hampshire Department of Environmental Services as a Public Relations and Web Assistant Intern.
Hannah enjoys working and socializing with her co-workers in and out of the office. When she's not working, Hannah loves to spend time with family and friends; enjoys creative projects, frequents the beach, obsesses over dogs, frequently eats sushi, travels when she can, camps, hikes, snowboards and does pretty much anything she can outdoors.
Fun Fact: In Hannah's opinion, there's nothing better than a "good rainy day."
We hope you've enjoyed meeting our newest Vitalian and hearing about our latest employee updates — we're excited to see their amazing work. Think Vital is the right place for you? Check out our perks and recent job listings