Vitalian | Site Speed Optimization & a Halloween Candy Showdown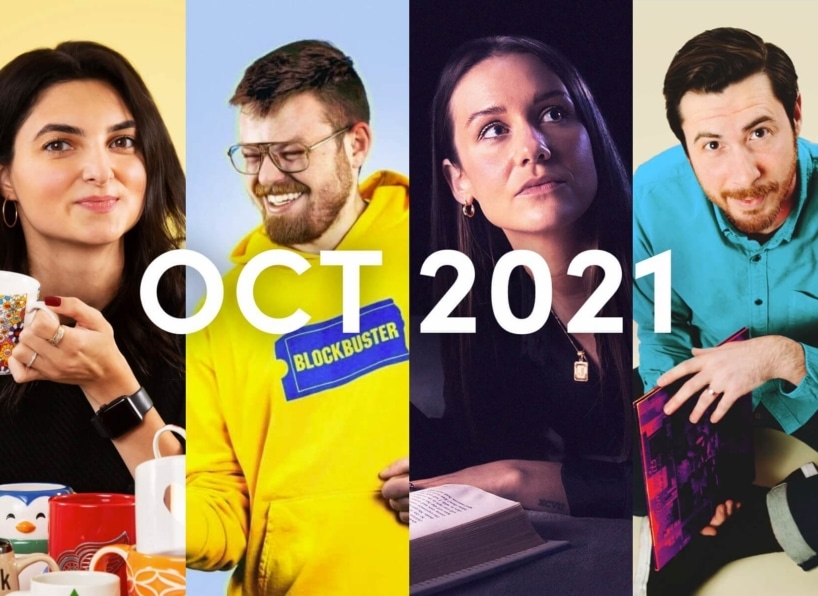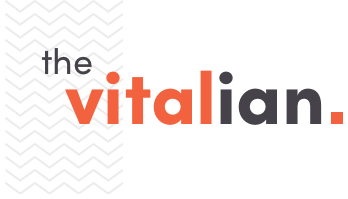 How to Optimize Your Site for Google's Latest Algorithm Update
When it comes to SEO, Google likes to keep us on our toes, with frequent updates to its algorithm in order to provide better, more targeted search results. The latest of these, the 2021 Page Experience Update, hit some sites hard with its focus on page speed and other performance metrics — but don't worry, Vital is on the case.
We've already talked about ShortPixel and the importance of image optimization for page load speed and SEO. Today, we wanted to share another tool we use to speed up client sites: Cloudflare.
How it works
Cloudflare operates a network of servers located all over the world. When you sign up with their services, they cache your website's data in multiple locations spread across their network. Then, when someone wants to visit your site, Cloudflare sends them data from the nearest server, which is both faster and more secure than users accessing your site directly.
Why we love it
See above: It makes your site faster and more secure! And, if you use WordPress as your Content Management System (CMS), Cloudflare offers Automatic Platform Optimizations (APO), which make your site up to 30% faster and integrate with an easy WordPress plugin to make sure users get your latest content when you make changes. The result? A site Google's algorithms love as much as we do.
Find out more: Visit the Cloudflare website or read this easy-to-follow guide.
---
Which Vital team member was once the muse for a shoe designer?
(Scroll to the bottom to see the answer!)
---
Check out the latest website from our production team.
GCG Law
Gallagher, Callahan & Gartrell is a New Hampshire-based law firm that's been shaping the legal and legislative landscape in the Granite State for over 40 years. If that makes you think, "I bet they needed a new website," you guessed right. With a super deep range of expertise and a robust resource library, we hooked GCG Law up with an easy-to-navigate site built for SEO and designed to engage potential clients.
---
We're not too old to trick-or-treat … are we? Here are some hints about what to stock up on in case a Vitalian shows up at your door on Halloween. To find out the winner of this hard fought contest, keep on scrolling.
---
Here's what's been going on in the Vital offices:
Getting Started
We're happy to welcome these new Vitalians to the team!
Tim Scolaro, Videographer
Gracelyn Kuzman, Account Manager
Rob Palardy, Account Manager
Moving Up
Three cheers to this Vitalian for his recent promotion:
Justin Velasquez, Digital Marketing Specialist
Hanging Tight
We celebrated milestones with:
Hannah Verville, Digital Marketing Consultant, 7 years
James Davis, Senior Coordinator, 1 year
Kaelene Burke, Digital Marketing Consultant, 2 years
Kristin Goodrich, Senior Account Manager, 6 years
Delaney Dameron, Digital Marketing Consultant, 4 years
Eden Popek, Paid Search Specialist, 1 year
Daniel Mensinger, Senior Web Developer + SEO Strategist, 6 years
Anahit Gasparyan, Account Manager, 1 year
Emily Fitzpatrick, Senior Digital Marketing Consultant, 4 years
Plus
1 new Vital baby in September
Learn more about these fine folks and the rest of the Vital team.
---
The Vital Fun Committee is back at it, keeping our brains fueled, our hands messy, and our hearts racing. Here's how.
NOBL Beverages
The fine folks at NOBL supplied a selection of their canned cold brews for a Vital taste test, and the winners are currently keeping us going through the morning and the afternoon … and sometimes into the evening. Did someone say pumpkin spice latte?
Pumpkin Carving Contest
Break out your carving knives! We're ringing in October with some friendly artistic competition, of the jack o' lantern variety.
Horror Movie Thursdays
If you hear screaming coming from downtown Portsmouth on a Thursday afternoon, don't be alarmed. It's just the Vitalians, enjoying a good spooky movie as a team. Curated by horror buffs Marissa Comeau and Jesse Rand, the lineup includes such favorites as Jennifer's Body, The Descent, and, of course, Halloween.
---

We're hiring! Check out these featured job openings. Apply, send to a friend, or share on social to help spread the word.
SEO Specialist
You can't spell SUPER AWESOME without S-E-O. Search engine optimization is part of the foundation of what we do — and it's always changing, so our team is always learning and growing. If that excites you as much as it does us, hit us up.
Learn more.
Copywriter/Content Marketer
Got grammar? If you are a prolific copywriter, capable of creating content for a widely diverse collection of B2B and B2C clients, this position is for you.
Learn more.
---
SEO and CRO Audits
Did you know that Vital offers SEO and Conversion Rate Optimization (CRO) audit services to new and existing clients? We pinpoint organic search and conversion rate strengths and weaknesses, and apply our proven best practices to knock the metrics out of the park. To learn more about our approach to CRO, read Nine Ways to Improve eCommerce Conversion Rates.
---

You Asked, We Answered: The Pros and Cons of Wistia, Vimeo, and YouTube
In our last issue of the Vitalian, we waxed poetic about the many virtues of Wistia for video marketing. "But, wait!" you said. "Tell us more about YouTube and Vimeo." We heard you. For a deeper dive on why you might want to choose one hosting platform over another, check out our updated blog post.
---

---
Want to chat about how Vital can help you meet your digital marketing goals? Contact us.
---
Manager of Content Strategy Marissa Comeau is the namesake for the shoe (wait for it) "The Marissa." A long-time veteran of the shoe manufacturing industry, Marissa's grandfather Joe Comeau opened up his own shoe-making business in his basement at the age of 82. He specialized in handmade pageant shoes and named a pair after each of his granddaughters. The Marissa was a strappy silver heel with rhinestones on the front.