Vitalian | Brand Messaging & Shaking Hands w/ Prince Charles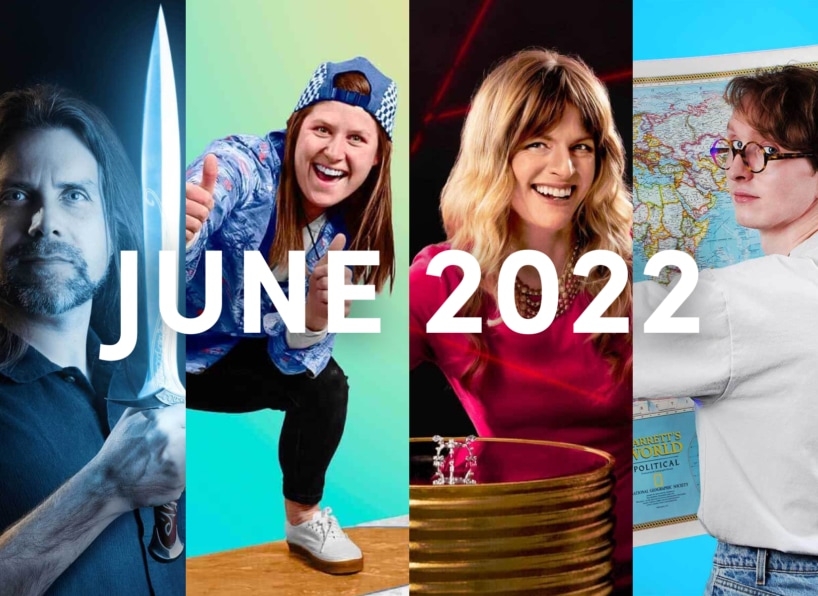 Maximize Your Brand's Impact with Messaging Guidelines
You already know your brand needs a logo and consistent visual guidelines to make it memorable and recognizable at a glance. But what about your message? Just like your logo and visual identity, consistent messaging guidelines are essential building blocks of an effective marketing strategy.
What is brand messaging?
Brand messaging is how your company uses words to communicate its differentiating value within its market category, to both its internal and external audiences. This could include:
A unique selling proposition (USP)
A slogan or tagline
A mission statement
Brand values or pillars
A brand story
…and a whole lot more
In addition to what your brand says, brand messaging guidelines help define how you say it — your personality, voice, and tone.
Why should you care?
Done right, your brand's messaging works with your visual brand identity to reinforce why your audience should choose you over the competition.
Comprehensive guidelines keep everyone on the same page, and multiply the impact of your marketing spend by making it easier to deliver clear, consistent, and relevant marketing messages — especially as your brand grows and more people get involved with spreading the word.
How we can help.
Reply to this email to start the conversation about how Vital's brand messaging and storytelling services can help you achieve your marketing goals. To get a sense of how our brand team works to bring messaging and design together, check out the rebrand we did for our client Blue Herring.
---

Which member of the Vital team once met Prince Charles?
(Scroll to the bottom to see the answer!)
---
So fresh, they still have that "new website" smell.
University of San Diego Online

USD Online offers online masters degree programs to adult and non-traditional learners looking to advance their careers. Their existing website wasn't equipped to keep up with their rapid growth. As a long-time client, they turned to us for fresh branding, new functionality, and a new site that would make it easy for them to scale and launch new programs. The result is a gorgeous, user-friendly platform that will communicate their brand value and help them maximize their enrollment numbers for years to come.
---

Summertime, and the Living Is Easy
Here are a few places you'll find us when the sun is shining.
---
Here's the latest news from the Vital offices!
Getting Started
Welcome aboard to these new hires!
Adrian Aguirre, Digital Marketing Strategist
Sophia Badala, Intern
Katelyn Thompson, Account Manager
Jen Hazell, Account Manager
Moving Up
A round of applause for these promotions and title changes!
Melissa Lore, Director of Brand Strategy
Charley Prevost, Senior Coordinator
Laura Stewart, Account Manager
Katie Auger, Account Manager
James Davis, Account Manager
Hanging Tight
So! Many! Vitalversaries!
March:
Garrett Day, Graphic Designer, 1 year
Melissa Lore, Director of Brand Strategy, 1 year
Adam Walter, Director of Development, 9 years
Lauren Reilly, Director of Accounts, 8 years
Keith Cormier, Senior Content Strategist, 1 year
April:
Ben Hallman, Digital Marketing Specialist, 4 years
Amanda Roy, Digital Marketing Coordinator Manager, 4 years
Cassidy Hunkins, Senior Graphic Designer, 4 years
Laura Stewart, Account Manager, 1 year
Charissa Plummer, Account Manager, 1 year
May:
Ali Baxter, Art Director, 11 years
Charley Prevost, Senior Coordinator, 1 year
Daniel Conway, Paid Search Specialist, 1 year
Greer Gogolos, Manager of Content Services, 4 years
Plus, one Vital wedding and three brand-new Vital babies!
---

Sun's out, fun's out! Here's a sampling of what the Fun Committee has been up to lately:
Thirsty Thursdays
Our monthly happy hours are back for the summer! We kicked off June at Lazy Jack's, enjoying the decks before the tourists crowd us out.
Kitchen Keggerator
After a brief hiatus, the office kegs are tapped, and currently serving up Zero Gravity's Green State Lager and Maine Beer Co.'s Lunch. Hey, we earned it.
Nifty Gifties
We're celebrating milestones with some tokens of appreciation. Parents of brand-new baby Vitalians score a sweet onesie and a Target gift card, and newlyweds get some cold, hard cash to make their honeymoons extra special.
---

We're hiring! Check out these featured job openings. Apply, send to a friend, or share on social to help spread the word.
Project Manager
Super organized? People person? Allergic to boredom? Perfect. Our project managers serve as the critical link between our clients and our production team to make sure stuff gets done on time, on budget, and up to our exacting standards for quality, impactful work. Learn more and apply here.
Digital Marketing Specialist
If you're into staying one step ahead in a field that never stands still, we want to hear from you. Our digital marketing specialists turn high-level strategies into actionable tactics, supporting our clients and our team with their creativity and expertise. Learn more and apply here.
Not the project management or marketing specialist type? Check out all our open positions here.
---

Our Biggest Link-Building Win Ever
We don't just create beautiful websites and digital marketing strategies that work for our clients. We also practice what we preach — and sometimes we are our own best case study. Link-building is a super effective way to improve search rankings, because search engine algorithms love content that has a lot of links to it from high-quality, high-authority sources.
We recently published a guest post on the WP Engine blog, which earned us a record-breaking six links to Vital content, plus one bonus link for our client EnergyPro. The post covers one of our favorite topics, WordPress Best Practices, and you can read it here.
---

Stretch Your Video Budget
Planning a video shoot? Get more bang for your buck by looking ahead in your calendar and creating assets that will last you three, six, or even 12 months down the road. Here are a few ideas you can use to create a "punch list" for getting maximum value out of a one- or two-day shoot:
About Us video: This ultra-versatile asset introduces your company to your audience.
Explainer or product demo videos: Great for communicating the value of unique processes or technologies. Check out this example from our client, TWI.
Customer testimonial videos: Take your validation up a notch by letting your customers speak for themselves.
Event videos: You've got your team, your audience, industry professionals, and more all in one place — events are the perfect time to get tons of video content that will live on long after everyone goes home.
How-to videos: With people increasingly turning to YouTube to learn stuff, brands are hopping into the arena to share their expertise, building value for their audience without the sales pitch. Check out this cool how-to from our client, Merchants Auto.
HR, culture, & recruiting videos: In today's ultra-competitive labor market, our clients are more focused than ever on recruiting and retaining talent. Authentic workplace video can both engage your current employees and attract more right-fit job seekers. Watch Vital's video about our awesome perks here.
---
---
Graphic Designer Garrett Day was living in Florence, Italy (a story for another time), when he happened to meet Prince Charles on the street near his apartment. The Prince was touring Tuscany with his wife, Camilla Parker Bowles, Duchess of Cornwall, accompanied by a full security retinue. Charles walked right up to Garrett, shook his hand, and asked where he was from, then said he'd heard that Mississippi is a lovely place.
The handshake? Strong, yet velvety smooth, like a fine Scotch.